ForPaws Group Walks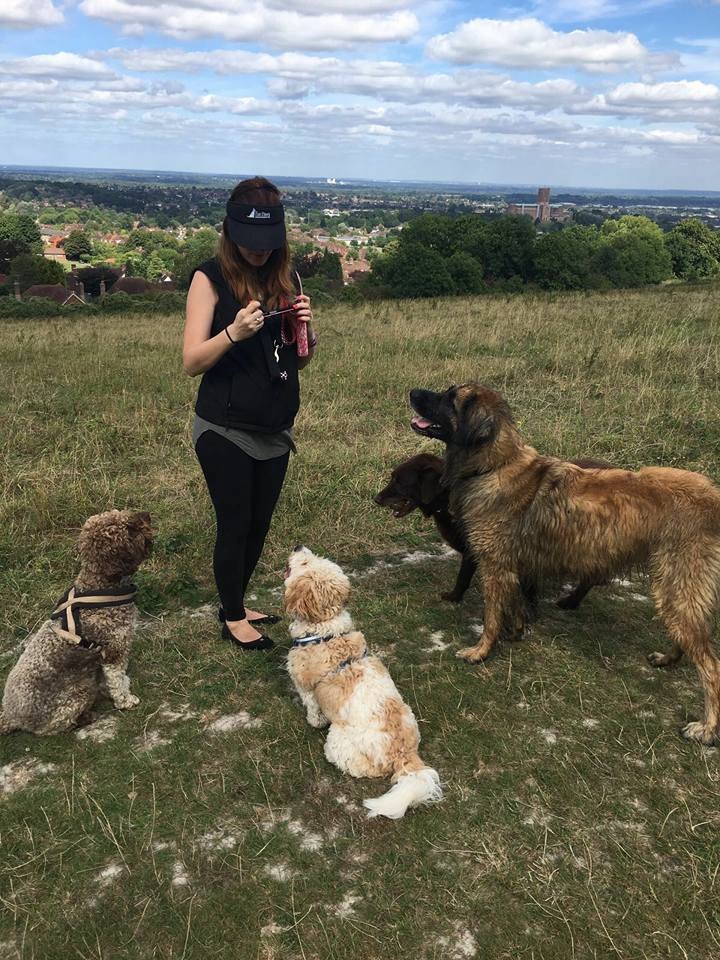 Group Walks are managed by ForPaws Senior Dog Walker & Trainer, Hannah Cubbon. Hannah prides herself on ensuring that the dogs are all well managed and behaved and she continually practices their recall and manners, in exchange for treats and fuss of course!
Dogs on these walks are transported in the fully crated and luxuriously comfortable ForPaws Van to fun nearby locations in the countryside. We have also fitted the van with a high performance fan to keep it cool during hot summer weather!
Under Hannah's co-ordination, our lovely dog walking team, Sarah, Jacki and Jo also offer smaller group walks, for up to 4 dogs - enabling us to match dogs to groups that best suit their personality and play style. This means rather than walking with other doggy 'acquaintances' your dog walks with his or her best friends!
These walks are suitable for:
Puppies/Dogs over 6 months of age and who are comfortable walking for an hour.

With good and generally reliable recall - we like to keep 'Fenton' moments to a minimum!
These walks are not usually suited to:
Dogs who are overly nervous of, or aggressive towards other dogs/people.

Dogs who haven't yet learned to recall when off lead.
Owners looking for occasional or weekend walks.

Our standard price is £12 per dog per walk and we mostly walk dogs in Guildford and Godalming, Surrey, although we also can include dogs from Haslemere. To book, simply fill in our booking form for a free walk and meeting with Hannah!