First Year Done!
Posted on
In August last year, I wrote a blog entitled 'What is a Behaviourist and How do you Become One?' which explained why I chose to sign up for COAPE's 2 year higher diploma course in Companion Animal Behaviour and Training. In the blog I promised to keep my readers updated with studies as I progressed - unfortunately the reality of studying kicked in and my blog became a little neglected! So here is a rather long outline of my first year with COAPE...
Before starting I knew I had some gaps in my knowledge on dog behaviour (and a lot on cats) and was looking forward to filling those gaps in. Never before has the phrase 'you don't know what you don't know' been so true! I'm staggered by how much I've learned over the past 10 months.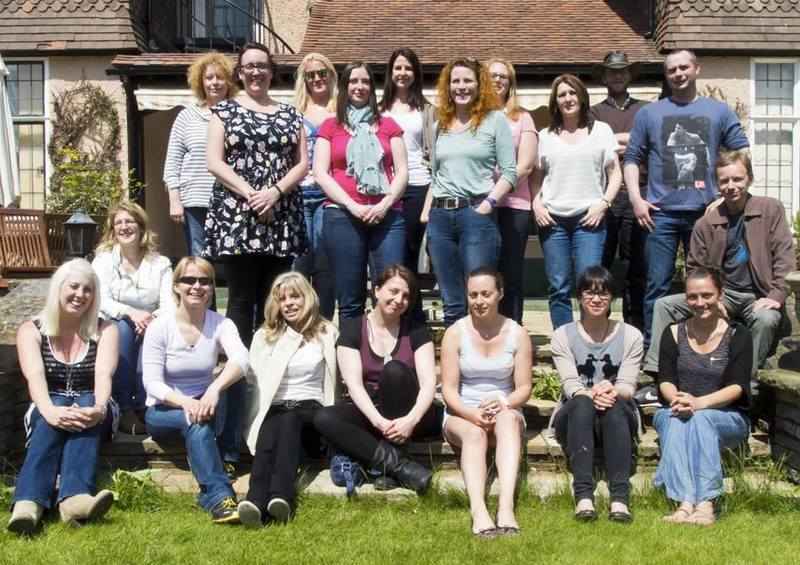 COAPE structure the first year of the course around 4 lecture weekends, which most of us students view as a mini-holiday, seeing as its the only time we don't have assignments to work on and we stay in lovely accommodation at Rashleigh's Business Centre in Maidenhead - the accommodations and the delicious food is all included in the course fee. The first lecture weekend was mind boggling, we learned about the origins of the domestic dog and cat, motor patterns, fear periods and the practicalities of working with people and dogs in dog training. I spent 4 days after the weekend unable to sleep, as my brain frantically assimilated this new information with things I'd previously learned and believed.
We had 2 assignments following this weekend, and true to my style in school, I procrastinated until a few weeks before the deadline and then worked like a demon to submit them right on the deadline (I think I do my best work under pressure…)! Returning to studying is never an easy process, but I really enjoyed these assignments, they helped me to work through the information we'd heard on the lecture weekend, read around the subjects and really form my own opinion based on research and science, not on someone else's interpretation.
I made lots of new friends on the course and we formed a group on Facebook, and we all agreed we enjoyed the first few assignments - which somewhat lulled us into a false sense of security! Our next lecture weekend was at the beginning of December and it felt like the real work started then - we looked at early puppy and kitten development, the effects of socialisation and habituation, vaccinations, learning theory, puppy training classes, the usefulness of kitten classes, the physiology of fear and the strategies employed to resolve it, the inheritance of fear, assessing behaviour and temperament assessments - an intense weekend. I was pleased I'd decided to come up the night before so I could start the Saturday fresh without battling the M25. The assignment that followed took a lot of research, but once again it really helped to understand and remember the subject matter. We were also given a fascinating project to complete, a task to compare and contrast the efficacy of luring and shaping techniques in teaching either cats or dogs shape discrimination. We needed to use 6 animals in the project (huge thanks to Debra and David for the use of Lola and Bentley, Jo and Rick for the use of Fletch and Monty, Charmian for Baboo, and Jenny and Alex for Paddy!) and finding the time to visit them over repeated sessions and train them was tough around a full time job and the written coursework - but it was interesting watching the animals react to a very strict training protocol. It made me realise how much we need to adapt techniques to suit the individual animal when we are training, as one size does not fit all - and it was frustrating as a trainer to not be able to tweak your approach to suit the animal in the research project.
This was something I faced again in the practical course assignment, in which we needed to video ourselves training 3 animals 5 different behaviours and then write up and reflect on our progress. It was fascinating to start with a single method for teaching the behaviours and then watch yourself start to adjust and work it to suit the individual animal's learning style. It's also embarrassing to watch yourself back on video! Owners often feel that trainers much be perfect at dog training and the reality is very different. It really showed me how useful it is to have someone watch your dog training, to pick up on the things that you cannot see by working so closely with your dog. Very often we can't see little clues that give away that the dog hasn't quite got that yet, or we push on and frustrate the animal by confusing it - having someone observe and coach you through and offer another opinion really does help, no matter your level of experience.
By the third weekend, all of us students were starting to feel a little exhausted! Most of us had spent all of our free time studying and completing the assignments - we were shattered, but eager for the next 'instalment'. We spent a great deal of time learning about diet and its effects on behaviour, a speciality of one of our lecturers Val Strong, who wrote her masters on this fascinating subject. Whilst, as trainers and behaviourists, we have to take great care not to advise any dietary changes (that could be termed 'prescribing' which only veterinarians are permitted to do by law and unless we understand the medical history of the animal we could cause health problems in doing so) it is good to be aware of the effects of diet on behaviour. Of particular interest was the effects of low blood glucose levels on brain function, the drawbacks of a raw diet, and the effects of diet on the availability of neurotransmitters within the brain. We also looked at emotional states of animals, in particular the 7 core states defined by Panksepp in his fascinating 1998 book, Affective Neuroscience: The Foundations of human emotions. I'll admit when I bought this book for the course, I was initially put off by the size and detail of it, but it really is a fascinating read and such an insight into not only animals emotions, but also human ones. We looked at depression, different states of fear, effects of hormones on behaviour, reproductive strategies of animals and elimination problems in cats. Just writing this back has made my mind boggle a little at the sheer volume of information our lecturers, Peter Neville, Val Strong and Robert Falconer-Taylor managed to cram in within a single weekend! As you can imagine, an assignment based on researching this was a behemoth, but it was a fascinating piece of work. One of the books that we were recommended for the course was Le Doux, The Emotional Brain: The Mysterious Underpinnings of Emotional Life - an absolutely riveting read of the science of the study of emotions - with plenty of information about fear, anxiety and depression. I thoroughly enjoyed learning about the neurophysiology of emotions, a real eye opener for someone who has long felt IQ should overrule EQ! On the third weekend we were also introduced to COAPE's EMRA approach, a structured and holistic approach to analysing behaviour problems in companion animals. I think many of us students are still just getting to grips with this approach (more on this in year 2!) but it will really assist in my expansion into behavioural work.
At the final weekend, most of us students looked (and felt) like we had run an academic marathon! Many of us arrived and rushed straight to our rooms to try to finish off our assignments before we receiving the next batch of work at the weekend. One of the reasons I chose COAPE was that it is a course verified to be at degree level, it means something to pass this course - which of course means it isn't an easy course to pass! This weekend we looked at legislation (I'll admit, not my favourite subject!) and pharmacology - which is definitely going to be a bit of a passion for me! It was so interesting to learn about the therapeutic applications of drugs for behavioural work - and although we cannot advise our clients to use them, this knowledge is likely to be of help when working closely with vets on particular cases. We also began looking at case studies and started to learn more about applying the EMRA approach to them. It was quite sad leaving our last weekend, I made some great friends on the course and the weekends were a great opportunity to catch up with them.
Our last few assignments were based on pharmacology, legislation and 2 case studies that we had to work through bit by bit, with information being released to us at stages. I thoroughly enjoyed all the studies, but at this point, course fatigue had set it. I was very grateful to COAPE's lovely course administrator for giving me several work extensions, as the ForPaws' business was very hectic and trying to juggle everything became a little exhausting. But finally on the 24th August, I finished my last piece of work and breathed a sigh of relief as I submitted it! The marks still need external verification, but I was thrilled to achieve a distinction at 87% for the year. Proud doesn't even cover it!!!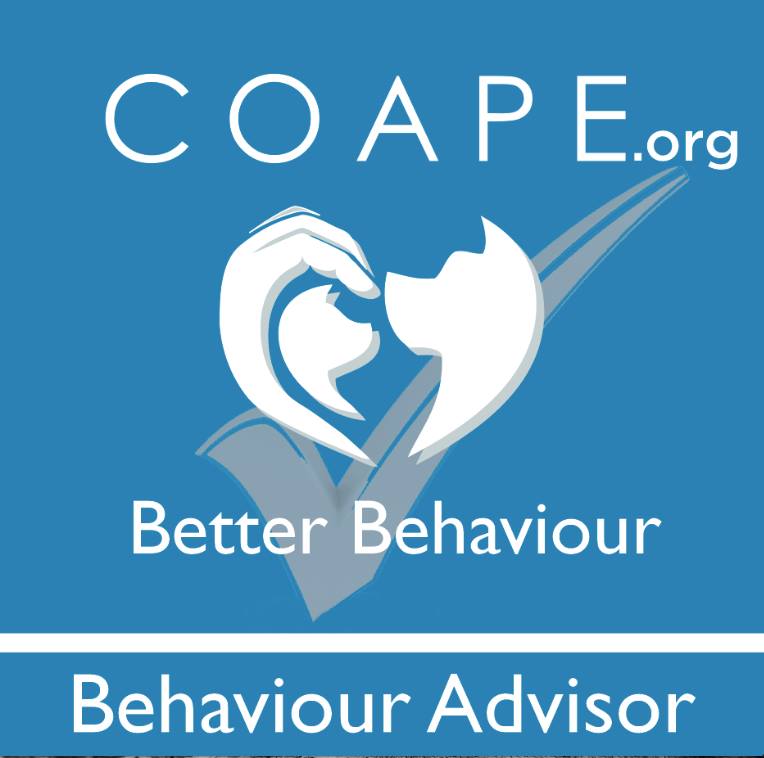 So what happens next? At some point during my study fatigue towards the end of the year, I decided to postpone starting year 2 for a year. Luckily, someone talked me out of that ridiculous idea and I am starting year 2 next month - now I've had a few weeks off, I'm definitely pleased that I made this decision! Once my mark has been verified, I will be a member of the CAPBT (COAPE Association of Pet Behaviourists and Trainers) and have a mentor assigned to me to help me as I take on increasingly difficult cases. I am now also able to use the letters DipCABT (Level 4) after my name and to call myself a COAPE Behaviour Advisor. I am still hoping to progress onto completing year 3 and then aiming towards a masters at some point with Lincoln University - but that's a long way (and a lot of studying!) away right now!
I thoroughly enjoyed my first year studying with COAPE. The lecturers were engaging, extremely experienced and knowledgeable, and always helpful and approachable. The information was very pertinent to my business and my classes have improved tremendously - although squeezing in all the information I want to give to puppy owners in my current 6 week format has become increasingly difficult! It's made a huge difference to my training 121s, not only am I able to deal with more challenging cases, but I also feel more confident in my subject matter knowledge, I have spent so much time researching and reading about it that I feel that my advice is no longer 'so and so says' but my own opinion based on my own research. So, my advice, if anyone reading this wants to do the course, then my advise is Just Do It. You really will not regret it!