Managing Dogs & Children Safely Together - 24th July 7.30pm
Posted on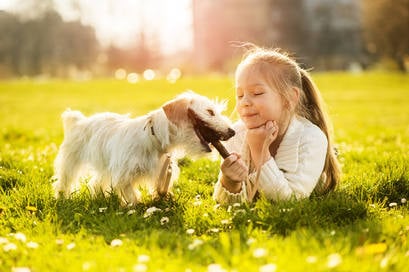 At 7.30pm on the 24th July, Corrine will be offering an evening talk at Redford Village Hall, West Sussex, outlining how to address the challenges of managing dogs and children safely together.
There will be plenty of opportunity for questions and queries during the talk, as Corrine will cover:
Common factors in safety incidents involving dogs and children.

Differences between the ways dogs and children interact.

The difficulties faced by new parents when introducing their baby to the family dog.

The best ways to supervise your dog and child and how to be proactive and vigilant.

A brief introduction to canine body language - dogs can be surprisingly subtle!

How to give your dog and child the best chance to get along together.
This talk is especially aimed at parents, grandparents and family members with dogs, as well as also being suitable for any canine professionals who wish learn more about dog and child safety and anyone working with children in homes with dogs.
The talk lasts for one hour and is followed by a Q&A session for any further burning questions. Tickets cost just £12.50 per person and include light refreshments from the lovely Three Chimneys Kitchen!
The talk will be held at Redford Village Hall, Linch Road, Redford, West Sussex, GU29 0QF and there is plenty of parking for all.
If you would like to attend, please complete our booking form below and we will send you confirmation details.