ForPaws August 2017 Newsletter
Posted on

As we move into autumn, and Corrine's maternity leave has now started, we just wanted to send you a quick update on what we have been up to in the past few months and also update our wonderful ForPaws clientele on who is doing what and who to contact!
ForPaws Staff Updates!
Sarah Sorgi, ForPaws Business Manager
We are pleased to announce that Sarah Sorgi has agreed to be our ForPaws Business Manager, a role she has been gradually taking on for the past few months now. Sarah was the very first person to join ForPaws when Corrine started recruiting for staff to join her over 4 years ago. Her clients all love her, she does an amazing job looking after our dogs (including some rather cheeky ones!) and also our fabulous cats too. Sarah has always been passionate about the things that make ForPaws 'special' – so one of her main roles is to look after any new staff that we take on, guiding them through our induction process (which takes around 2 months) and assessing their suitability as they progress. We put this to the test with our newest member of staff Jo Ellet and we are thrilled at how well this worked.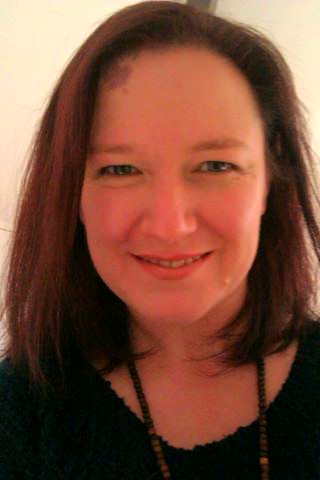 Sarah has also taken over the accounts and invoicing. You may recall a few months ago we announced that Michelle had taken on the accounts, but we found that this was difficult for her to squeeze in around her already very hectic work and cat sitting schedule. As Sarah was already poised to take on our business management, we felt that it was a simpler and more straight forward idea for Sarah to also cover the accounts. Sarah is now on month 2 of running our rather busy month end processing and she has done an amazing job. It may seem fairly simple, but generally this process takes around 3-4 days work each month!
Lastly Sarah is now also our contact for customer care – any queries, questions or complaints (thankfully these are very rare!) that cannot be dealt with by your usual pet sitter, can be directed to Sarah to deal with. She will be more than happy to help. More details on how to get in touch with our team are below.
Hannah Cubbon, ForPaws Dog Trainer, Senior Dog Walker & Pet Care Co-Ordinator
Many of you who already know Hannah will know that she has been doing an excellent job in building up some fun and enjoyable walks for our canine clients! You may also have seen that Hannah has also gradually been taking on more and more of the administrative and co-ordination side of our visits and walking schedules – and we are pleased that she has been doing a superb job!

In her 'spare' time Hannah has also been training up under Corrine and with the APDT-UK as a dog trainer and she is now officially a Dog Training Instructor for ForPaws & Harmony – Corrine's training and behaviour business. For Hannah, this is one step closer to her dream of becoming a full time dog trainer and this means that she is now able to bring the advantage of her own dog training skills and expertise to her dog walks and train our Pet Care team too! We do of course have to point out that this does not mean we can 'rehabilitate' dogs on our walks, but it does mean that we can help to ensure your dog receives the best walk, attention and care possible. Hannah will also be running puppy training and dog agility classes on Corrine's behalf whilst she is on maternity leave. For more information on these, see our ForPaws & Harmony website!
Please do bear in mind, when getting in touch with Hannah, that she works long days walking dogs, visiting cats and now running training classes. This does mean that she may not respond to email or calls immediately and responses may be sent via email during the late evening – Hannah is just as much a night owl as Corrine!
Jo Ellet, ForPaws Pet Carer & Holiday Cover Dog Walker

Lastly, many of you have already met Jo, but we don't think we have formally announced that she has now completed our induction training and is an official ForPaws Pet Carer! Lovely Jo joined us earlier this year and recently passed her induction assessment with flying colours! As with all of our staff, Jo is covered by our insurance and also fully insured to drive our ForPaws van. She has been trained by Hannah in how to manage the group walks and is now our dedicated holiday cover for when Hannah is away. When this happens, Hannah gives her work mobile to Jo, so there is no need for you to remember to contact a different person/number when Hannah is away, although Hannah will of course let you know when she is on holiday! As is often the case with different members of the team, Jo may work a slightly different schedule to Hannah, and for this reason we always ask that you give us your earliest and latest walk start times so that we can juggle the schedule whilst still ensuring your walking needs are met.
Debra Brennan, ForPaws 'Receptionist', Short Term Appointment
As Hannah's schedule has rapidly become very hectic, we have found that whilst we are staying on top of scheduling for our current clients, we often struggle to get back to new enquiries promptly.
Therefore Debra Brennan, one of our Pet Carers who mainly offers cat sitting in Godalming, has kindly 'volunteered' (okay had her arm twisted by Corrine!) to look after a new business mobile (with a Virtual Landline attached) which is dedicated to enquiries from new clients. This number is now being advertised on our website. We have found that this has already been well received by new potential clients! We do ask that existing clients do not call this number for their bookings however, this is not the best way to get in touch to change, cancel or add a booking – more on this below!
Debra currently runs her own business too, making and training people in how to make beautiful cakes! More details if you are interested can be found here: http://www.debsmakescakes.co.uk and as she is very busy, she is only able to help us out for the short term, whilst we work out how many hours we need assistance for and adapt to having a 'receptionist'. This means that we are now looking for a virtual secretary to assist us in the future and when we have one in place, we will pass the mobile to them to carry on with this important role.
In advance of her handing over the phone, we would just like to say we are most grateful to Debra for her help in the short term – we've quickly realized how essential this is!
Who To Contact & When
In light of all of these changes, you may be wondering who on earth you are supposed to contact if you have a query! Firstly, please accept our apologies for the changes, we have spent a great deal of time (and trial and error!) in getting this right and we do feel that we now have the 'Dream Team' firmly in place! This team has now been running this way for several months and we are therefore confident that this will be a successful team for the future.
So we thought we would just clarify who best to contact within our team depending on what you need! As our team are generally working during the day and have their own schedules in the evening, we always suggest that email is the best way to get in touch, so we have provided the email addresses below. But you will also find the work contact numbers of our team at the bottom of the page too just in case!
If you need to make, change or cancel a booking – The best person to contact is either your regular pet carer or (if different, because your regular carer is away) the pet carer responsible for the booking you wish to change – our team know they are responsible for relaying these changes or additions to Hannah directly. If for any reason you have not received a response within a reasonable time frame, please also email [email protected] - this will be received by both Sarah and Hannah, who will check and reply as soon as they are able to. Don't forget, you can also request new bookings online via our Client Portal too! Details for this are sent out with your invoice!
If you are an existing client and you need to add a new regular ongoing booking, such as a new weekly dog walk – The best person to liaise with is Hannah, who can look at who would suit your dog's needs and who has availability for the day/time you need. Emailing is best to [email protected].
If you are a new client, or would like to discuss using a different service (such as training or behaviour) – Please either email [email protected] or call Debra/our Virtual PA on 01483 610161.
If you have a question, query or complaint about our service or your account and invoice – Please contact Sarah Sorgi via email to [email protected].
Please do remember that Corrine is now on maternity leave – so please do not email her directly as she is unlikely to be able to action this promptly! We also ask you to remember that whilst our staff do work throughout the year, including weekends and bank holidays, replies to emails and messages at these times are likely to be responded to on the next working day – thank you in advance for your patience!
Our Contact Team
Hannah Cubbon
Hannah can be contacted via email to [email protected] or via calling 07584 129457. Hannah works Monday – Friday and covers dog training and cat sitting on weekends by advance appointment only.
Sarah Sorgi
Sarah can be contacted either via email to [email protected] or by calling 07864 573897. Sarah works Monday – Friday and covers cat sitting on weekends by advanced appointment only.
Virtual PA
Our virtual PA (Debra for the short term) can be contacted only by phone to 01483 610161.
Online Payments & Bank Accounts
We would like to thank all of our clients who have embraced our Stripe Credit Card processing for paying their invoices! This has ensured accounts are settled on time, meaning we can pay our staff and bills promptly each month and we hope, this has made a huge difference to our clients who no longer receive monthly nagging emails! If you find that you are often being chased by us at the end of the month for payment and would prefer not to be, then please simply log into your Client Account Portal (we can send details if you don't have them) and enter your card details. We will then process payments to your card 7 days before month end, which will be instantly and automatically receipted on our system.
For those of you who prefer manual payments – thank you for continuing to make payments promptly each month or booking! Please do ensure that you are paying the correct account – we are still receiving payments into our old account (ending 9931) and this account will shortly be closing meaning your payment will not go through. We have contacted all clients individually to update them of this when we have received payments to the wrong account, but some are still coming through. So please please please can we ask you to update your account payment details with our new account details and delete our old account from your payee list.
Payment Deadlines
Cat Sitting – Before Booking Starts
Dog Walking – On or Before Final Day of the Month.
Account Details
Sort Code for all: 402226
Dog Walking & Hound Solo
Account Number: 63902072
Cat Sitting
Account Number: 63904482
Puppy, Kennel Club & Agility Classes

If you are thinking of getting a puppy this autumn or winter, why not sign up to our puppy classes!? Hannah will be running an 8 week puppy course from Shackleford Village Hall, in Godalming on the following dates and times:
13th September – 8pm
1st November – 7pm
10th January 2018 – 6.45pm

Our course focuses on essential behaviours for a well behaved puppy, including sits, downs, stays, drop, recall and loose lead walking AND at the end of the course, all of our puppies and owners are assessed for the Kennel Club Good Citizen Scheme: Puppy Foundation Award! All puppy's that pass receive a Kennel Club certificate and a rosette! For more details: http://www.forpawsharmony.co.uk/puppy-classes-2017.html.
If you and your dog are over 1 year of age (or you've already done 'all that puppy stuff'!) we also offer the chance for you to work towards the Kennel Club Good Citizen Scheme: Bronze, Silver & Gold awards. These will be taking a short break whilst Corrine is off, but will be restarting in January – more details are available here: http://www.forpawsharmony.co.uk/good-dog.html.

Lastly, if you fancy undertaking a little fun agility with your dog and learning how to jump, weave and navigate the tunnel and A-frame, why not sign up to our Fun Agility classes with Hannah? More details available here: http://www.forpawsharmony.co.uk/fun-agility.html.
Lastly, we would like to thank you for your continued support during a busy year. The transition to becoming an employer, a limited company and to having our team begin to take on additional responsibilities as Corrine has planned for maternity leave (which was a little bit of an unexpected but most welcome surprise!) has not been without some disruption. We have been on a steep learning curve as we have adjusted to significant changes, both internally and externally and we remain ever grateful to you for adjusting with us.
In December 2016, we celebrated being 5 years in business, but as we had a rather hectic year we didn't manage to arrange the celebration we wanted – so Corrine has high hopes, that with Baby Lisle-Harding in tow, we can arrange something this year and say a huge thank you all in person with a pet themed birthday party! This may be in January as December books up so quickly – but we think this will be the perfect antidote to January blues, AND give everyone a much needed excuse to fall off the bandwagon!
We will send out more details soon, and hope to see you there!
Corrine & Team ForPaws! x