Requirements from our Team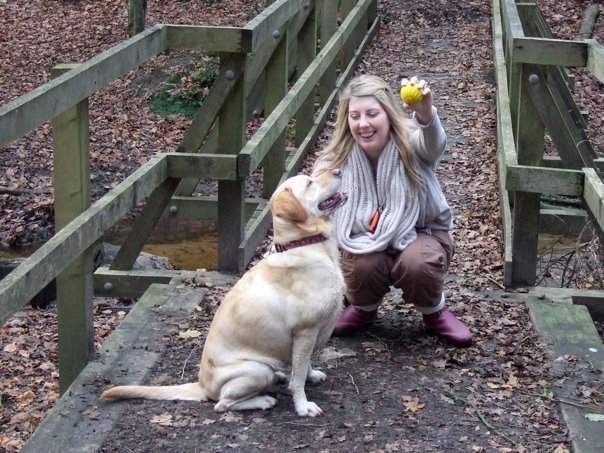 We are one of the most successful dog walking businesses in the area and we take great care to ensure that new members of our team meet our high standards in being able to provide kind, considerate and reliable pet care to our clients.
Become a ForPaws Dog Walker & Pet Sitter
Our regular walkers and sitters usually work between 12.5 - 25 hours per week. Dog walking is normally between the hours of 10.00 - 15.00 Monday to Friday - and cat sitting can be arranged during evenings or mornings to fit each individual pet sitter. Due to the nature of the work and hours, this role is ideally suited to someone working from home, working part time with flexible hours, with children at school, or a retired person. As there is often a great deal of driving involved in journeys between clients, the role is normally best suited to someone who is local to the area we are recruiting for, to minimise driving time and travel costs.
Requirements for All ForPaws Team Members
It is vital that you:
Are passionate about dogs and cats.

Have experience of looking after dogs and cats - either through owning your own pets or previous work or volunteer experience.

Have excellent work references - these do not have to be animal related, many of our team come from other walks of life.

Are trustworthy, professional, reliable and friendly, and have a good dollop of common sense!

Appreciate that 'pack leadership' and 'dominance' style training has no place in modern and professional pet care.

Are physically fit and willing to walk in all weathers (this is great in summer, harder in winter!) and capable of handling strong bouncing dogs.

Have excellent communication skills.

Have your own, fully and appropriately insured vehicle (covered for business use), which is suitable for the safe and comfortable transportation of two or more dogs.

Have a smartphone with access to email and the internet and that you check these on a very regular basis.

Will submit to a DBS (formerly known as a CRB) check.

Are available Monday - Fridays and ideally weekends.

Are happy to agree to abide to our strict code of ethics.

Are happy to be self employed initially within this role, which includes registering as self employed with HMRC and submitting an annual tax return.

We work closely with our customers to ensure that all dogs and animals in our care are looked after without the use of force, intimidation and discipline and believe that this can be accomplished through careful management and communication between our team and customers. It is vital that our team understand that force free animal handling is one of our core principles and the reason why many of our customers choose us.
If you think you meet the standard to become a ForPaws Pet Sitter, check out our Vacancies Page.