ForPaws Update Spring 2017
Posted on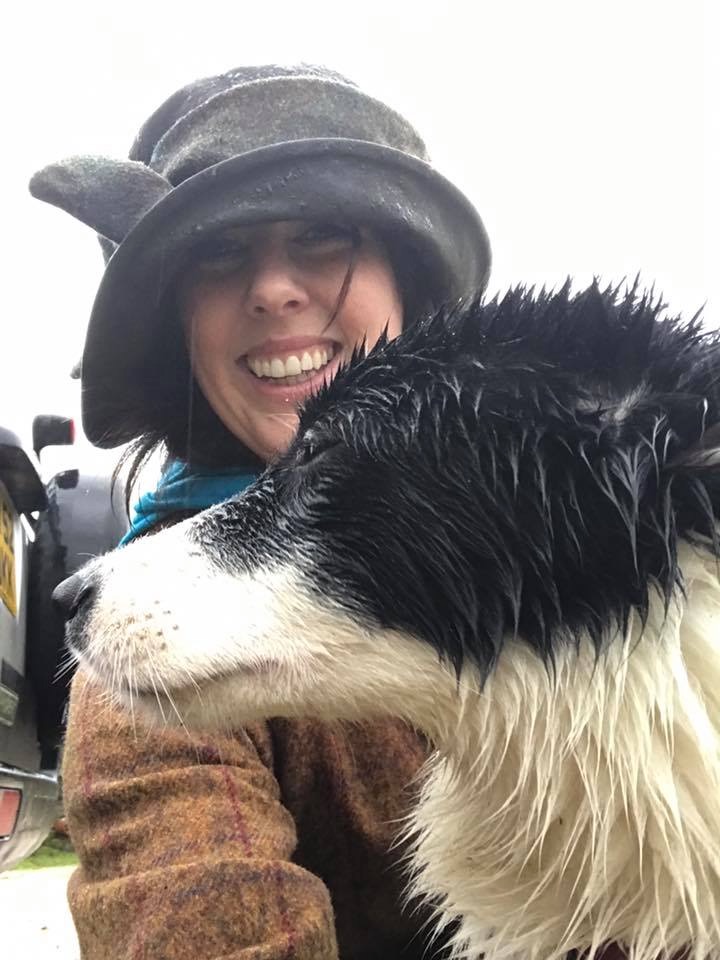 What a busy few months we have had! We hope you all had a lovely festive break and that you and your furry family are looking forward to sunshine, spring and warmer, longer days!
As you will remember from our last newsletter in August, we were just rolling out several fairly major changes to enable us to meet the challenges that face a small but rapidly growing business. I am pleased to report that all but one of these changes have now been put into place and update you all on how their progress and success.
Firstly, I am very grateful to our lovely clients who embraced Hannah's new group walks and our gorgeous new van! I hope you've enjoyed seeing it whizzing around Guildford, Godalming and Haslemere! The dogs have certainly been enjoying the comfort of the new van and our clients will be happy to know it has also been kitted with an electric fan to ensure constant cooling air flow during the summer months that are not that far away!
Hannah is almost fully booked 5 days a week, which means that we are now in the process of recruiting several more members of the team with our new recruitment process. We are looking for a holiday cover member, and a new walker to cover Haslemere and Godalming as Hannah is finding that the majority of her clients are centered around the Guildford area. We have just interviewed several excellent candidates who are exactly what we are looking for and we are now starting our induction process, so expect updates shortly!
Secondly, we were very sad that in November we had to let Kirsty go. Unfortunately, as is so often the case at that time of year, business went very quiet, which could not have come at a worse time having just increased our cost base significantly. So, sadly we had to let Kirsty go – however we are still in close contact and she has set up her own business in Haslemere, which we are pleased to report is thriving! Thankfully, Hannah immediately picked up the role of co-ordinating bookings for our walks and cat sits, which I have found has worked very well, simplifying our communication for us and our clients! If you do email us, please don't worry if you do not have an immediate response, Hannah is walking during the day Monday – Friday and responds to emails in the evening.
Sarah Sorgi and Hannah have now been promoted to the role of 'Senior Dog Walker' and they are jointly responsible for training our new staff and helping them find ways to work with any special requirements our clients may have.
All of our staff received their uniform in September and October last year too – we just have a few bits for now, but there will be more soon!
Lastly, the one thing that we are now just in the process of finalizing from our last newsletter is the anonymous feedback tool, this should be coming out to you all soon!
So we are now very much back to business as usual and we hope that you, our very valued clients, have seen an improvement and feel that we are working on offering a reliable, professional and caring service that really takes the worry out of pet care needs!
As you will see the rest of our newsletter is dedicated to just a few reminders on our cancellation terms (as we have lots of our clients asking) and information on how you can now pay us hassle free via Stripe, but what would a newsletter from us be without more grand plans?! So here's what we are hoping to do this year:
We already have a new business plan drafted for a day care and training centre. This year we are going to be looking for premises to launch it!
I am analyzing some of our canine clients with more specialized needs and seeing if we can improve our services for them, by having a dedicated and highly trained walker focusing on improving their walks and general wellbeing.
Hannah has been signed up to begin her training as a dog trainer, starting with the APDT foundation course.
We are hoping to expand our walks to Woking and more of Haslemere.
I am training as an agility instructor!
Finally some of you may have seen that I have had a new addition… Patch! Patch is a 6 month old border collie, rescued from an Irish pound, just days away from being put to sleep as an unwanted pup. I fell in love with him and brought him home to live with me, Matthew and the dachshunds, who bizarrely accepted him without even a bark! He is still quite nervous of strangers, but every day he grows in confidence. You will see him out and about with me, as he is going to be a 'stooge dog' and my agility project!
So we hope that gives you a whistlestop tour of what we've been up to in the past six months since our last newsletter.
As always, we are so grateful to you, our wonderful clients for your continued support and for choosing us for your pet care needs. We hope that you have a wonderful spring and summer and we look forward to seeing you soon!
Corrine x