Team ForPaws are a small group of just 5 Pet Carers dedicated to looking after your pet. Each of our team have been trained by ForPaws founder Corrine Lisle-Harding, or ForPaws manager, Sarah Sorgi.
We coordinate our team through the excellent tool that is 'PetSitter Plus' - which is an online booking, scheduling, invoicing and payment system. Once our clients have met their walker or pet sitter, our clients can then make and adjust bookings online!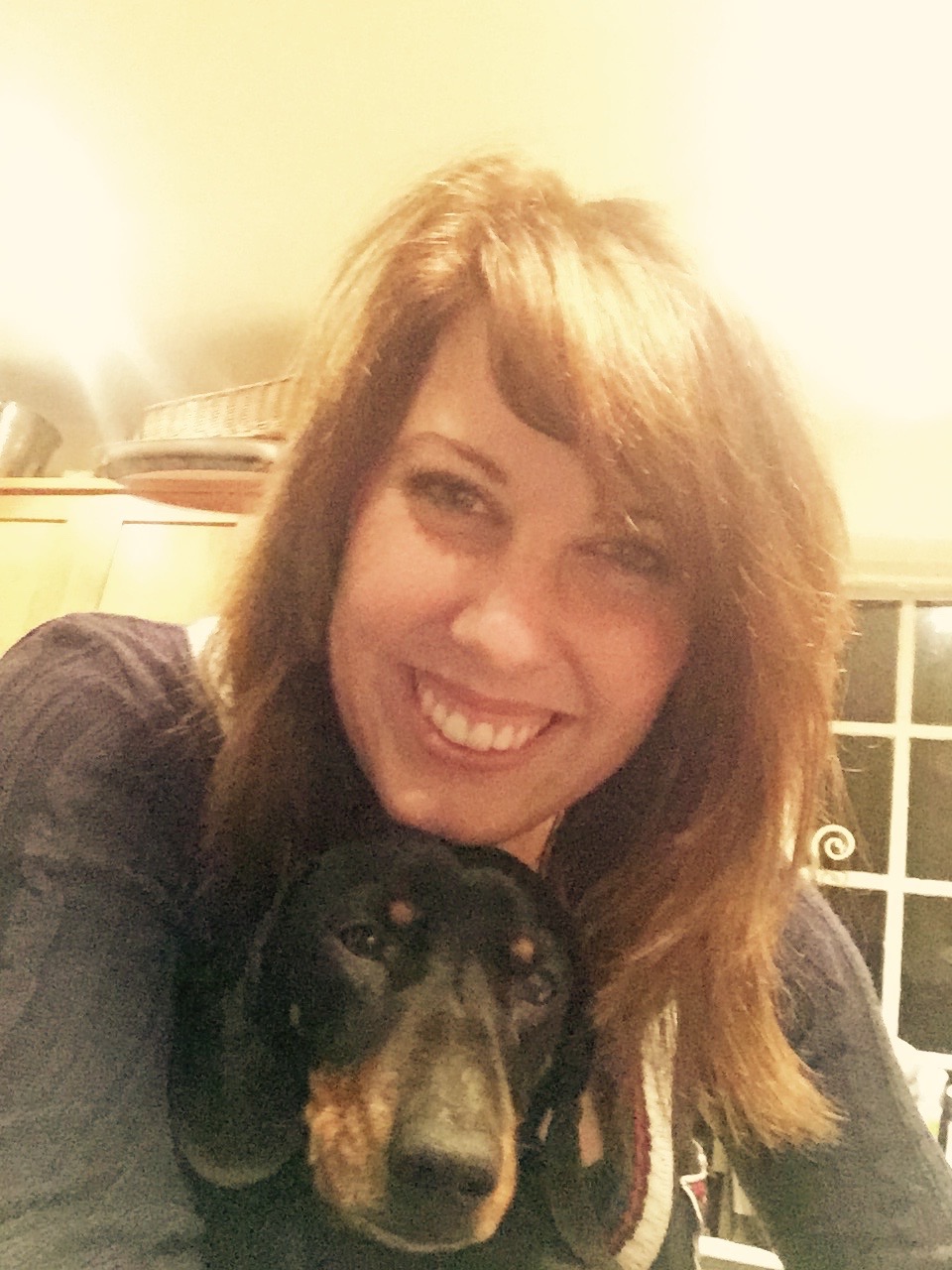 Corrine Lisle-Harding - Founder & Owner of Forpaws
ForPaws was founded by Corrine in 2010. Corrine is a qualified dog & cat groomer, dog trainer and dog and cat behaviourist.
Corrine believes in only using and promoting reward based training and handling techniques, that kindly motivate dogs and pets and reduce fear and anxiety, and ensures that all ForPaws staff follow this ethos. As Corrine is now studying full time to become a vet at the University of Surrey, she has taken a step back from the business - but still does the admin and accounts.
Corrine's Qualifications
Currently attending full time University at Surrey to acheive a BVMSci and become a vet! Year 1-3 passed - 3 more years to go!
2014-2016 - COAPE Higher Diploma (level 5) - Year 2 - Distinction, 82%.
2013-14 - COAPE Higher Diploma (level 4) - Year 1 - Distinction, 87%.
2013 - APDT Membership Assessment - Passed (membership now lapsed due to university studies)
2012/2014 - IMDT Membership Assessment - Passed (membership now lapsed).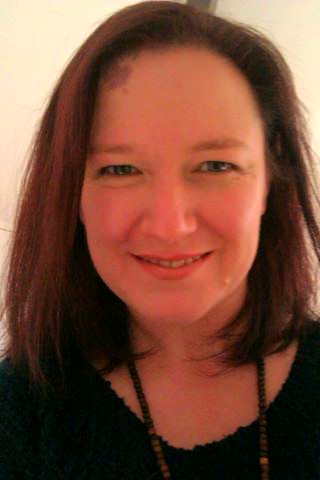 Sarah Sorgi - Our Manager and Dog Walking & Cat Sitting in Woking & Guildford
"A home isn't a proper home unless it has at least one cat snoring peacefully on (or under) a bed, or weaving around your ankles as you get something out of the fridge"...this is something that Sarah believes in whole-heartedly. It doesn't matter how horrible or lovely your day has been, it's fantastic and calming (usually) to come home to a happy cat. Cats (and dogs - Border Collies are her favourite) have been part of her life for as long as she can remember, they are a huge part of family life. To Sarah it doesn't matter whether they are a lap-companion, an expert-mouser or curtain-climber there is always something special about having cats around the house.
Before her move to Surrey, alongside work and finishing her degree, Sarah offered a successful and well-utilised pet/house-sitting service in Suffolk, providing a reliable and trustworthy service to pet-owners who wanted to know that they're pets were being looked after in the comfort of home, rather than facing the upheaval that catteries and boarding kennels can often and unintentionally create. When owners came home to happy cats and a well-kept house, it made the return from holiday that much easier.
Sarah moved to Surrey in 2003 to work at the Royal Horticultural Society's garden at Wisley, and after a short break from having animals about the place, found herself getting used to dealing with a clutch of new pets to look after. From petsitting Sulphur Crested cockatoos to helping out at her partners Stables, taking on two gorgeous cats (Mo and Hamish) and the incredible, late, great Charlie (a Border Collie-Japanese Akita cross), her love of caring for animals is as strong as ever, and is now being passed onto her four year old son.
Sarah joined the ForPaws team in 2012 and our customers love her calm and kind manner with their pets. Sarah offers dog walking in Woking and Guildford and cat sitting care services in Woking, Surrey. In July 2017 Sarah was appointed to be our business manager and we think she is just fab at coordinating us all!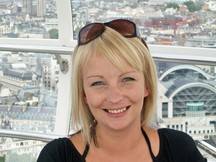 Michelle Bialogrodzka - Cat Sitting in Godalming & Haslemere
"I currently live in Haslemere with my husband and my cheeky two year old boy Charlie. Before joining ForPaws in December 2013, I spent the last seven years working as a PA to the Headteacher of a secondary school in Guildford, but made the decision not to return to work after maternity leave as I want to make the most of watching my little boy grow up.
Working with ForPaws has been my dream job - I am able to fuss and look after cats for a living."
Michelle joined us in 2013 and offers cat sitting services to clients in the Godalming and Haslemere area and her customers are always so impressed at her friendly professional manner and how beautifully she looks after their cats (and one or two more exotic pets too!).
Jo Ellett - Walking Dogs and Cat Sitting in Guildford & Godalming
I'm Jo and I am a dog walker at ForPaws. I can't imagine a better way of spending my day than with the gorgeous ForPaws dogs!
I offer home visits, one-to-one walks and group walks of varying lengths:
Home visits are mainly for company and an opportunity for the dog to perform its ablutions!!! They usually involve some good tummy rubs and shoulder massages along with play in the home, garden and/or a walk from the house.
Solo walks are usually for reactive dogs or those who don't feel comfortable walking with other dogs. These walks can be from the house or at local open spaces so that the dog can stretch its legs and have a good investigative sniff without the stress of other dogs in its personal space.
Group walks are a personal favourite of mine as it allows the dogs to have a good ramble and explore different walking spaces around Guildford. Group walks are limited to 4 dogs per walk and last an hour so that everyone has a chance to let off steam. The dogs on my group walks are all walked off-lead so they have great recall and are very considerate of each other. They usually have a lot of fun walking as a pack!
Whether they receive a home visit, a one-to-one walk or a group walk, the happy furry faces of ForPaws dogs say it all!
I also have a certificate in Canine First Aid and CPR."
Jo joined the team in February 2017 and has built up a lot of happy dog walking and cat sitting customers. At the moment she has limited slots available on Tuesdays, Wednesdays and Thursdays in Godalming, Farncombe, Shalford and some areas of Guildford.
I have always had a love of animals; since I was young, animals have been part of my life - growing up with three cats, a Labrador and as many visits to the stable yard as I could convince my parents to drive me to.
I am a trained Hypnotherapist and Equine Shiatsu practitioner, working for a long time with both horses and owners; Shiatsu for the horses and Hypnotherapy for the riders (I realised a lot of horses' "issues" stem from their riders). I moved to London and ran a successful Hypnotherapy clinic for several years before focussing more on family life when my second child was born and we moved to Surrey.
Animals are my first love and I believe working with them is a privilege. At home I have two rescue cats who arrived in our house when they were each 1 year old, both having already had kittens. They were extremely thin and very scared initially, but it is wonderful to see them running around the garden happy and full of trust for us now.
I am excited to be working for ForPaws and bring my love and care for animals to my work, making sure owners feel assured their cats are in loving hands while they are away.
Suzanne Clifton - Photo to Follow
Hello, I'm Suzanne, I live in central Guildford with my husband and two grown kids.
Cats have been part of my life for as long as I can remember. As a child I grew up with two Siamese followed by two Burmese, a rescue and a stray. We currently have a gorgeous chocolate brown Burmese called CoCo. To add to our four-legged family members, our daughter has a delightful horse called Joy!
After a long career as a fashion designer in London, I recently changed jobs working at a local university as a fashion technician. I have always been motivated but also conscientious and caring. I have been particularly involved over the years at my children's schools, volunteering and helping with fundraising, and supporting the school community.
We have been clients of ForPaws, providing care for Coco whilst we have been away, so I am delighted to now be part of the team. As a cat owner and previous ForPaws client, I understand how important it is to know that our furry 'babies' are happy and in good hands while away. I enjoy caring for a variety of cats, learning their different needs and personalities. I know that each cat and owner has personal requirements, and characteristics so I aim to be as flexible as possible to meet those needs. I am looking forward to meeting and caring for your cat while you are away.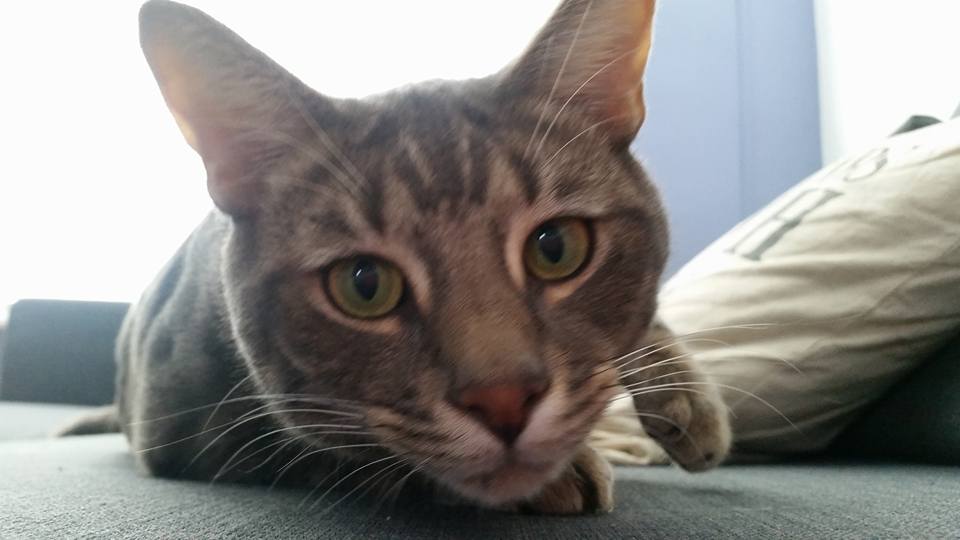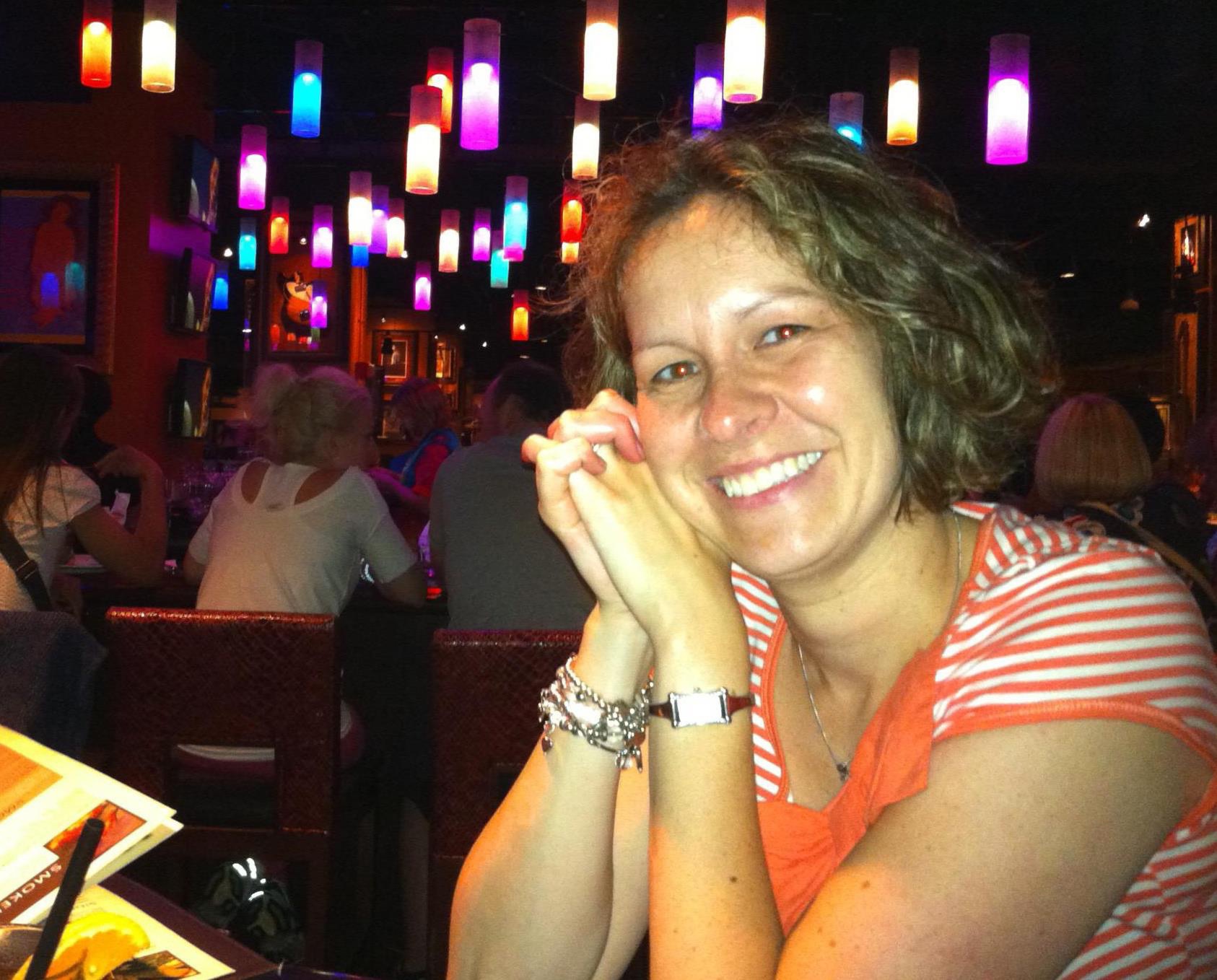 Emma Knight - Dog Walking and Cat Sitting in Guildford & Godalming
"Having grown up with various pets throughout my childhood I've come to love them with a passion!
I currently have a gorgeous rescue cat called Milo and I can safely say that he definitely rules the roost!! I wouldn't be without him though.
Having worked in an office for 20 years, now is a right time to do something different - A complete career change!
I personally feel that a family is not complete without a furry friend and I am looking forward to becoming a part of the ForPaws team!"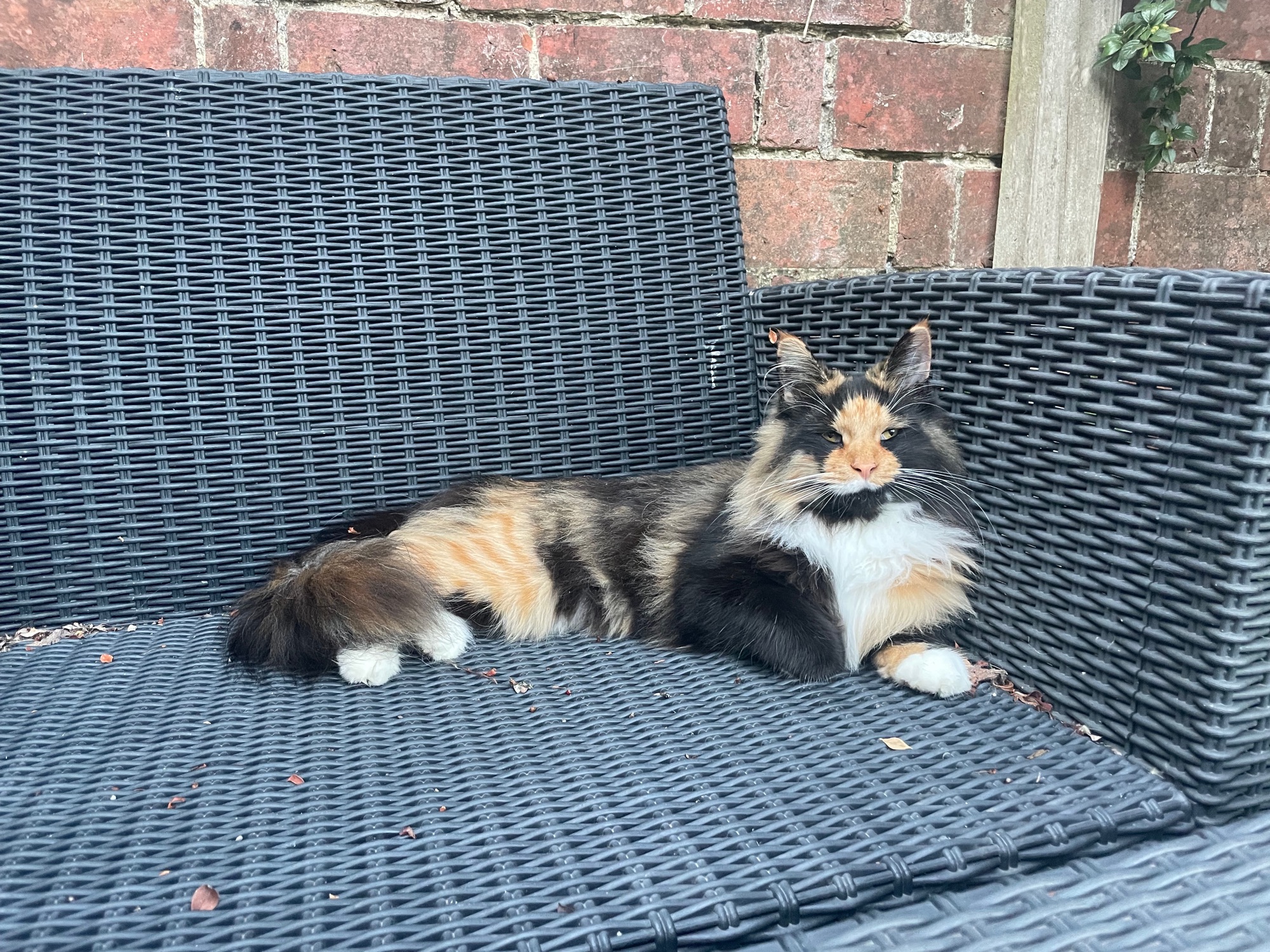 Katie Russell-Rose (Picture to Follow)
I am currently a biochemistry student studying in hopes to progress towards a veterinary degree in the following years. I have adored animals for as long as I can remember, and love every moment possible to interact with them, especially cats. I have lived with cats the majority of my life, and now couldn't imagine waking up without them!
I have 2 girls, Maria - a tabby/ tortoiseshell, and Bella - a Bombay cat. Maria was a rescue cat from Battersea, and Bella was born locally in Milford.
My passion for cats derived from my mother who also grew up with cats her whole life, and regularly donates to cats protection.
I believe all animals deserve to be loved and treated as part of the family.
I have grown up with pets and couldn't imagine my life without them. I currently have two rescue dogs and previously had another dog and two cats up to the grand old age of 18.
I absolutely adore cats, dogs, gerbils - well I just love animals full stop!
For me this is the perfect opportunity to spend time with your precious pet to fuss them and look after them while you are away, I couldn't think of anything nicer!